Holiday & Weekly Services
Holiday & Shabbat services will be conducted online and in our Chapel.
Please join us!

Friday Evening, 7:00 PM
Saturday Morning, 9:45 AM

We meet in the New Light (Helfant) Chapel
in the main lobby
Enter on 5915 Beacon Street.
All are welcome.
SHALOM!
New Light Congregation is a Conservative synagogue situated in the Squirrel Hill, Pittsburgh, Pennsylvania with a 110 year history of serving God as Jews. People call us the "most haimish shul in town."
Our synagogue is a second home. This is where we come to celebrate the cycle of Jewish holidays and festivals as well as the life cycle events of our families and friends; to rejoice with newlyweds and welcome B'nai Mitzvzah into our congregation. It is where we come to recite Mi Sheberach for those in need of healing and Kaddish for departed loved ones.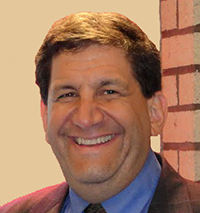 Our synagogue is about embracing the living covenant of Judaism and the Jewish people. Wherever Jews find themselves around the world, they are connected by a shared covenant with God who has watched over our people from the time of Abraham. That covenant means striving for a holy life, discovering new pathways for spirituality and Torah thinking, and investing in a community with shared values. At New Light we do our part to join the network of Jewish communities around the world; fostering a commitment to God, Torah, and Israel. Please come join us on a Friday night or Saturday morning for services and see for yourselves the friendliness that our synagogue has become known for. We hope to see you soon.
Upcoming Events
---
In Memory
Of our martryed congregants on October 27, 2018