An Evening with Jennifer Berry Hawes: The Meaning of Forgiveness
Pulitzer Prize-Winning Journalist & Author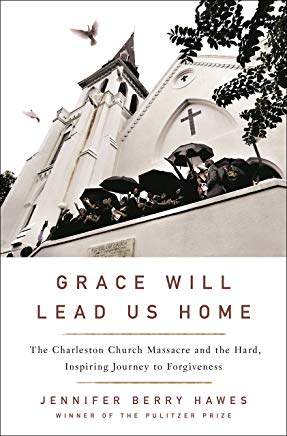 An Evening with Jennifer Berry Hawes
A discussion of 'Grace Will Lead Us Home'. Your email confirmation will be your ticket to the event.
$10.00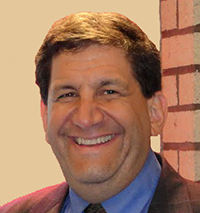 Rabbi Jonathan Perlman has been the spiritual leader of New Light Congregation for nearly 10 years. He was present at the attack on the Tree of Life Congregation in 2018. He is well known as a public speaker on forgiveness, gun control, religious ethics, and health care. He has focused much of his career on rabbinic scholarship featuring creative readings of the Torah. He is also the Palliative Care chaplain and grief support coordinator at Shady-side Hospital. He has a background in Jewish Community Center programming and social activism.
When: Monday, April 13, 2020
Where: Katz Auditorium,
Jewish Community Center
5738 Darlington Rd, Pittsburgh, PA 15217
Time: 7:00 P.M.
Tickets: $10.00
Book: $25.00 (plus $6 shipping and sales tax)
On June 17, 2015, 9 members of the historic black Mother Emanuel AME Church in Charleston, SC, were murdered by a young white man in hopes of starting a race war.
On October 27, 2018, 11 congregants of New Light Congregation, Congregation Dor Hadash and Tree of Life*Or L'Simcha were murdered in the worst anti-Semitic crime in U.S. history.
Join Ms. Jennifer Berry Hawes and Rabbi Jonathan Perlman of New Light Congregation in a discussion on the meaning of forgiveness following a mass shooting. What does it mean to "forgive" the shooter? Ms. Hawes and Rabbi Perlman will discuss the reaction by the survivors in Charleston versus the Jewish approach to forgiveness.

In "Grace Will Lead Us Home: The Charleston Church Massacre and the Hard, Inspiring Journey to Forgiveness," author Jennifer Berry Hawes provides a definitive account of the tragedy's aftermath. With unprecedented access to grieving families and other key figures, Hawes offers a nuanced and moving portrait of the events and emotions that emerged in the massacre's wake.

In her presentation, Ms. Hawes will explore the actions of the survivors and family members of the deceased towards the shooter, as well as the organizational responses following the tragedy. Of particular relevance for Pittsburgh, Ms. Hawes will also explore the issue of healing long after the tragedy.
Unlike Charleston, in Pittsburgh it is not known when the trial of the shooter will be held. Rabbi Perlman will offer a general presentation on the Jewish approach to forgiveness following the shooting.
There will be a Q&A after their presentations as well as a book signing by Ms. Hawes.
---
Additional Items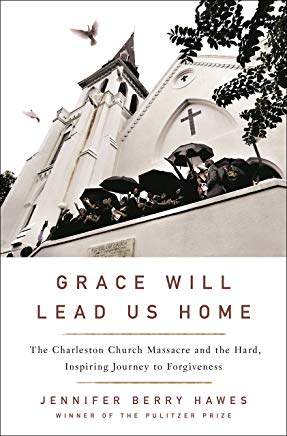 Buy The Book
Purchase a copy of the book to read prior to presentation. All orders placed prior to April 1st will be mailed. Orders placed after that date will be handed out at the event.
$25.00
'Words Matter' T-Shirt
The front of the shirt has the 'Stronger than Hate' logo. The back says: 'Words Matter…Never Forget', the date, October 27, 2018 and the name of the three affected congregations.
$20.00